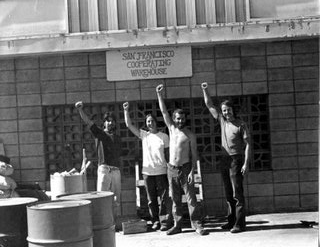 So in my lack of blogging, I forgot to mention that we recently did another People's Food System related interview.
This one was with Nina Saltman, a early 70s transplant to San Francisco who got a job at the warehouse.
With the help of Rick Bacigalupi, our new consulting producer (and lighting specialist!) and Sam Franzen, we got some very good background into the time, as well as some photos that Nina offered up for our use in the movie.
Thanks Nina, Rick, and Sam!